Apostle Rudolph & Senior Pastor Lois Ellis
After Christ Christian Center
We pray that you and your family are staying safe during such times.
​
We are happy to say that the doors are currently open for Sunday morning service. Social Distancing Practiced.
Reaching...
Ministering...
& Transforming lives
At AC3 we believe in reaching all that we can. Ministering Jesus Christ to all and helping people transform their lives through ministry and love.
We'd love for you to come and join us
Sunday at 9 a.m. Bible Study & 11 a.m. Morning worship (Social distancing practiced)
​
Monday at 12-noon Intercessory prayer & 7 p.m. Kingdom
Recovery 12-step program (Currently Live on social media)
​
Wednesday at 6 p.m. Bible Study (Currently Live on social media)
​
Every Thursday at 12-noon and every 4th Saturday at 12-noon Treasures of Deliverance Women's Ministry with Pastor Pamela Kennedy (Currently via zoom, connect to the FB group Treasures of Deliverance for the link)
​
Every 4th Saturday at 12 noon Men's meeting with Apostle Rudolph Ellis
​
Every other Saturday at 12-noon Remnant Cancer support with Deidra Moody (Currently on FB, YouTube, Periscope, follow the Remnant Cancer Support FB page for updates)
​
Every 4th Sunday at 8 a.m. Leadership Prayer (Church leadership only)
​
Every 3rd & 4th Sunday AC Children's Church (Currently closed due to Covid-19)
​
Stay connected and up to date on events.
After Christ will NOW have virtual Services! Join us LIVE on Sunday Mornings at 11:00 AM on Facebook, Periscope, and Youtube.
​
​
PLEASE CONTINUE TO DONATE TITHE AND OFFERING
$AFTERCHRIST OR CLICK THE DONATE BUTTON
Therefore if any man be in Christ, he is a new creature: old things are passed away; behold, all things are become new.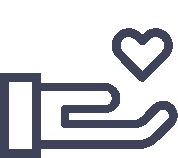 Subscribe to hear about our latest events, services, and messages